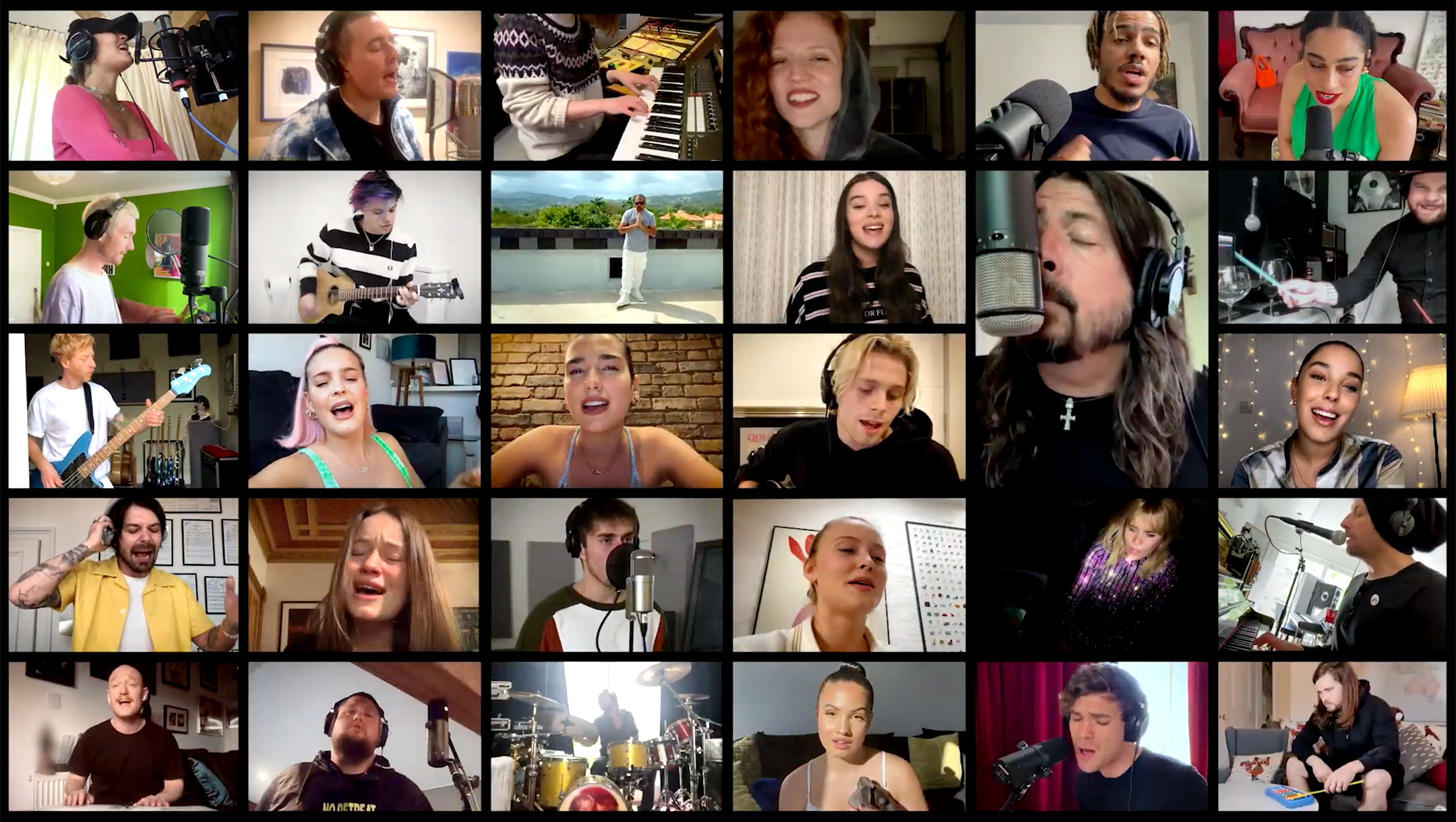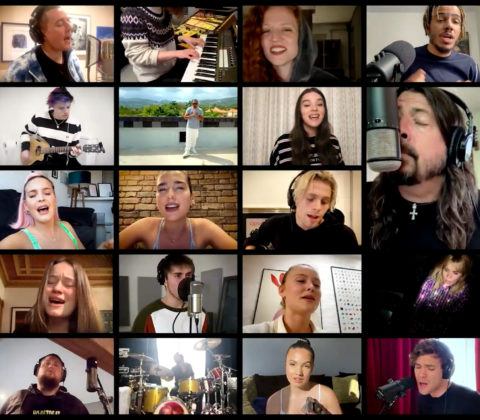 It's times like these time and time again
Foo Fighters gamla dänga "Times like these" har gått och blivit välgörenhetslåt såhär i Coronatider och det är ju bra. Med den här versionen ska det samlas in pengar till "BBC Children in Need" och "Comic Relief" för att ge stöd till utsatta människor i alla åldrar och bakgrunder som påverkas av COVID-19-krisen.
Det är Live Lounge Allstars och artisterna som är med är 5 Seconds of Summer, AJ Tracey, Anne-Marie, Bastille, Biffy Clyro, Celeste, Chris Martin, Dermot Kennedy, Dua Lipa, Ellie Goulding, Foo Fighters (såklart att de själva måste vara med på ett hörn), Grace Carter, Hailee Steinfeld, Jess Glynne, Mabel, Paloma Faith, Rag'n'Bone Man, Rita Ora, Royal Blood, Sam Fender, Sean Paul, Sigrid, Yungblud och Zara Larsson.

Bilden ovan från videon
Den här webbplatsen använder Akismet för att minska skräppost. Läs om hur din kommentardata behandlas.