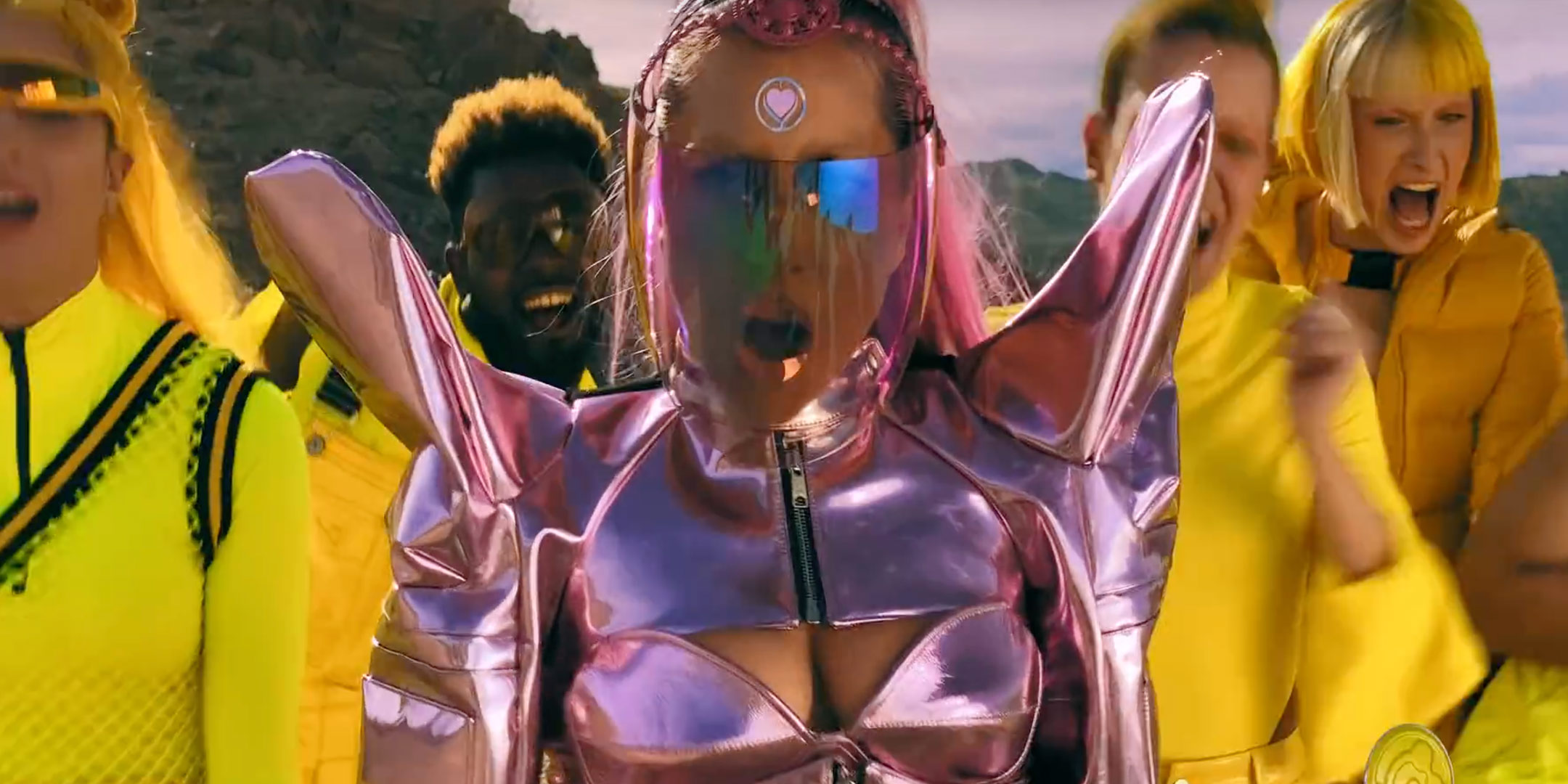 Now, it's time to free me from the chain
I gotta find that peace, is it too late?
Jag gillar att Stefani Germanotta är tillbaka med en riktig pop-dänga som dessutom sätter sig som ett smäck därinne i öronen och det också med en video som är sådär lagom Gaga-knasig. Söndagslåten är alltså Lady Gaga och hennes senaste "Stupid Love" som dök upp häromdagen.

Bilden ovan kommer från videon. Musiken från bloggen hittar du som vanligt i låtlistan "Bloggat (så väldigt random)".
Den här webbplatsen använder Akismet för att minska skräppost. Läs om hur din kommentardata behandlas.