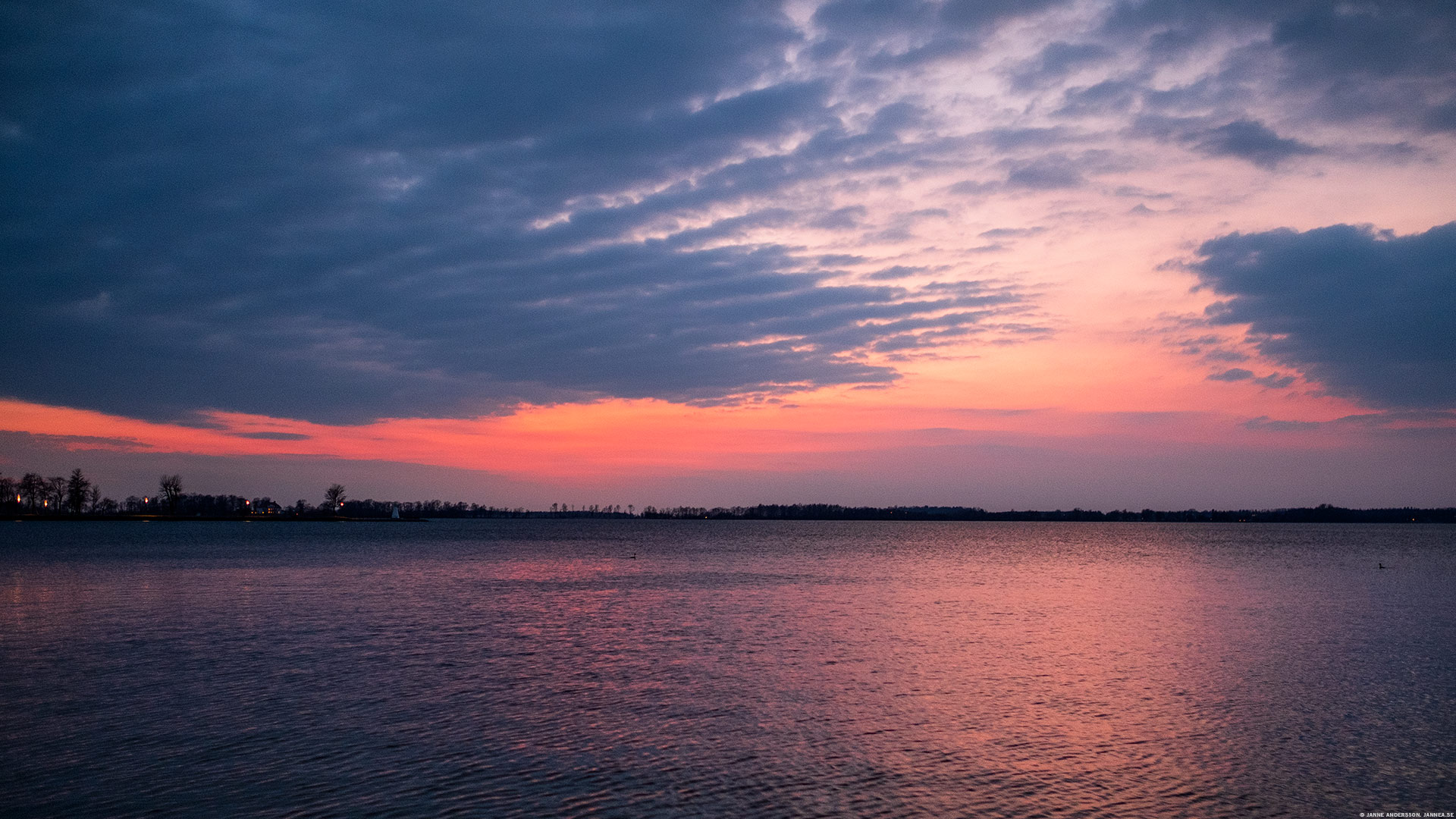 "She refused to be bored
chiefly because she wasn't boring."
Kvällen kom och plötsligt kände jag mig rastlös en kort sekund. Som lätt uttråkad och med en känsla av att jag "borde hitta på någonting". Ungefär samtidigt dök backlashen av dagens svullande upp och det fick mig att känna mig svullen av tårta på tårta som ätits. Så jag gick ut och luftade mig.
Sjön låg där och var fin. Som alltid.
Sen kom jag hem igen, sjönk djupt ner i fåtöljen och plötsligt kändes ögonen tunga. Ibland är det skönt att vara lite tråkig.
Citatet i rubriken av Zelda Fitzgerald, 1900–1948.
Andra om kväll, foto, bild, promenad, svulla, uttråkad, tråkig, Zelda Fitzgerald
Den här webbplatsen använder Akismet för att minska skräppost. Läs om hur din kommentardata behandlas.