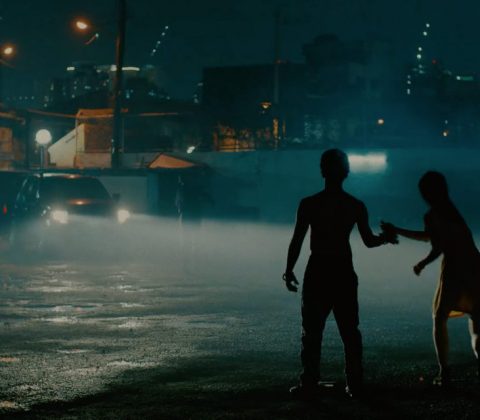 Timebomb, the game goes on.
Time is running out, yeah, it's almost gone
Samtidigt som de flörtar med sin egen musikaliska historia fortsätter de på senare albumens inslagna bana och aggressiva stil. Allt låter ungefär som det brukar och det är alltså de engelska gossarna i The Prodigy som stökar här i bloggen. Idag gör de det med "Timebomb Zone" från sitt nya album "No Tourists" och de gör det i en ganska våldsam video regisserad av Paco Raterta.

Bild från videon. Lyssna på albumet på Apple Music eller Spotify.
Den här webbplatsen använder Akismet för att minska skräppost. Läs om hur din kommentardata behandlas.