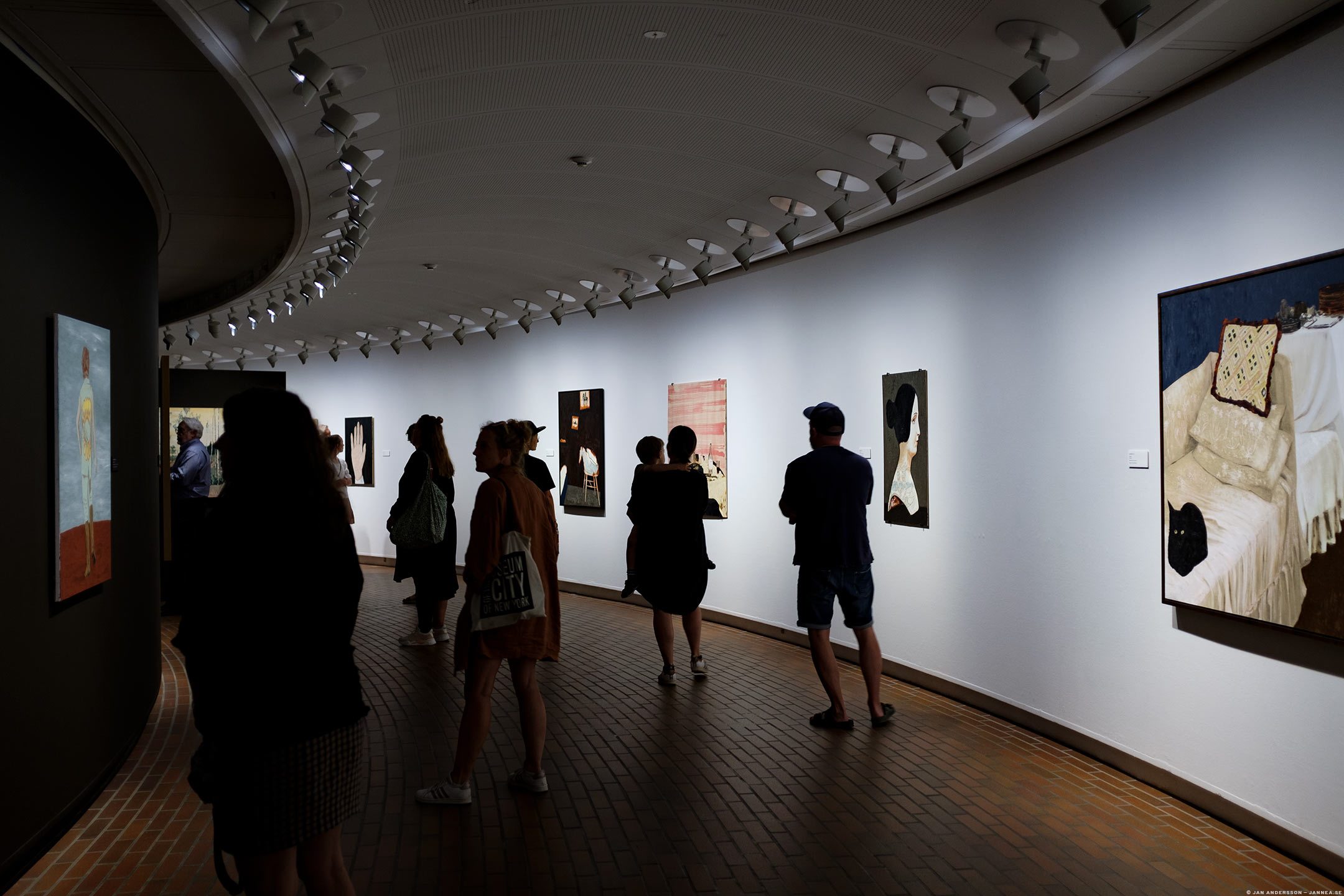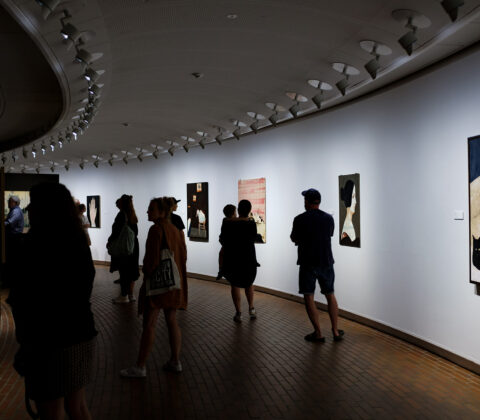 En dag i konstens konstiga värld

Sommartripp, del sju
Jag vaknade i Ystad och efter duschen, frukosten och ihoppackandet av mina grejer så åkte jag och hämtade Ida och vi åkte västerut. Helsingborg. Upp på färjan och sen bort till Humlebæk. Det är den gamla favoriten Louisiana som är på tapeten idag och det är alltså en riktig museumdag. Men först åt vi en god lunch på deras restaurang och sen strosade vi runt där i fyra-fem timmar. För det är alltid kul att vara där och strosa runt bland konst, konstigt och annat.
Sommarens utställningar är fem:
Karin Mamma Andersson, Dr. M møder, Pia Arke, Mor! och Arthur Jafa.

Bilden överst: Svenska Karin Mamma Andersson är huvudnumret av sommarens utställningar. Både lekfullt och lite humoristiskt samtidigt som det finns en hel del melankoli och något … skevt.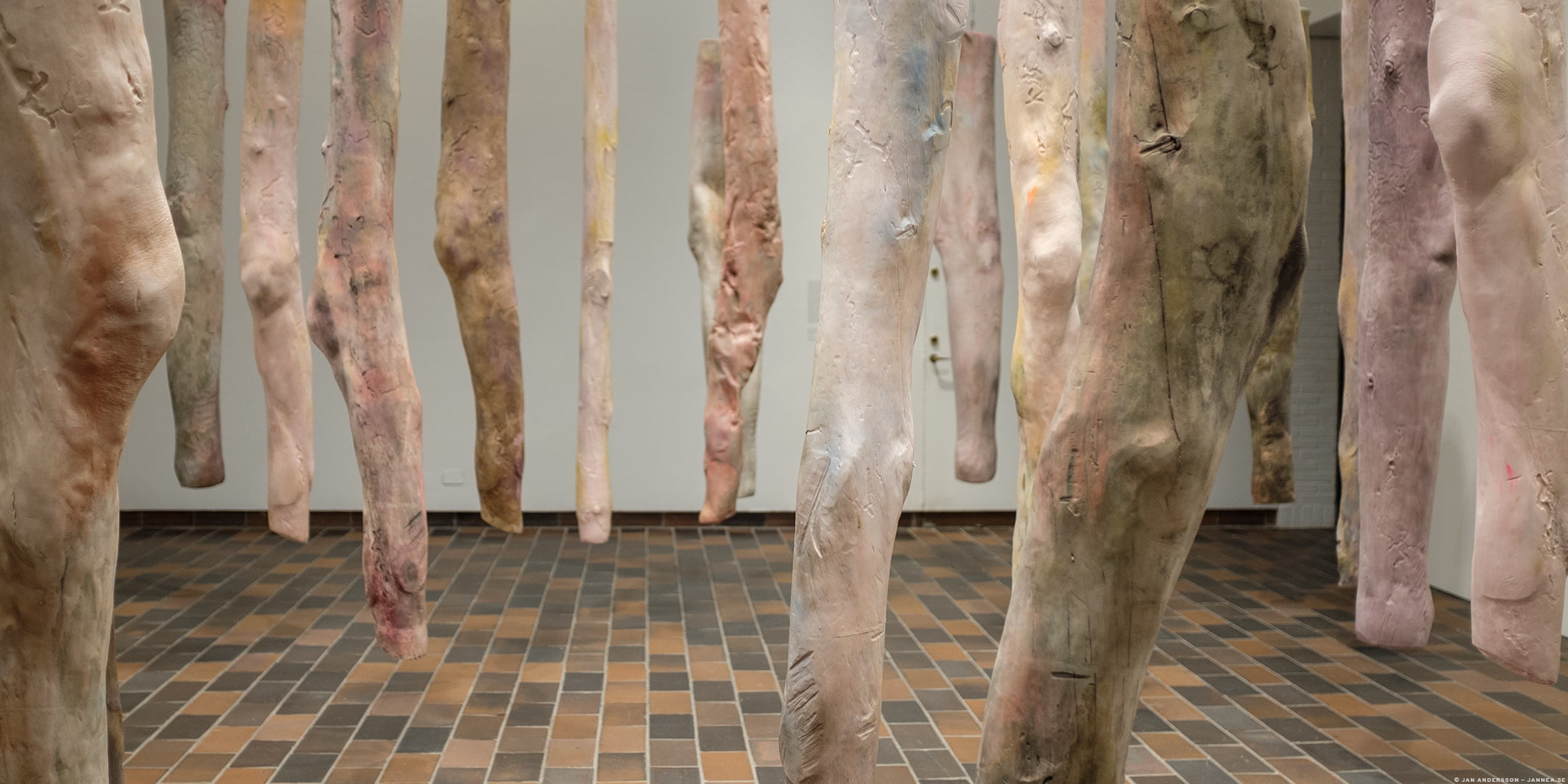 "Mammas ben" var som stora köttstycken som hängde som en skog.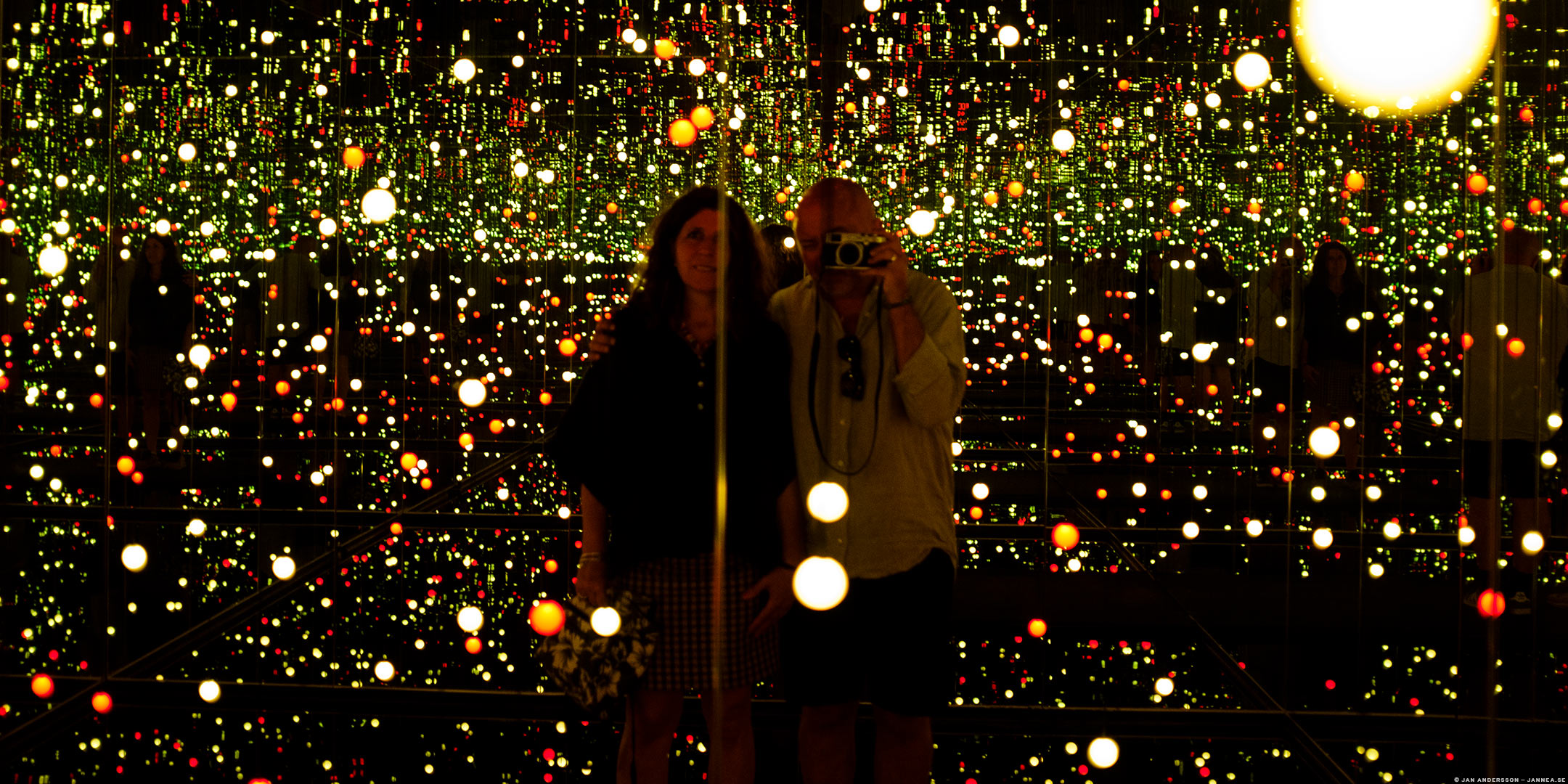 Yayoi Kusamas permanenta installation "Gleaming Light of the Souls" upplever jag varje gång jag är på Louisiana. Man tröttnar aldrig på att stå där inne i evigheten.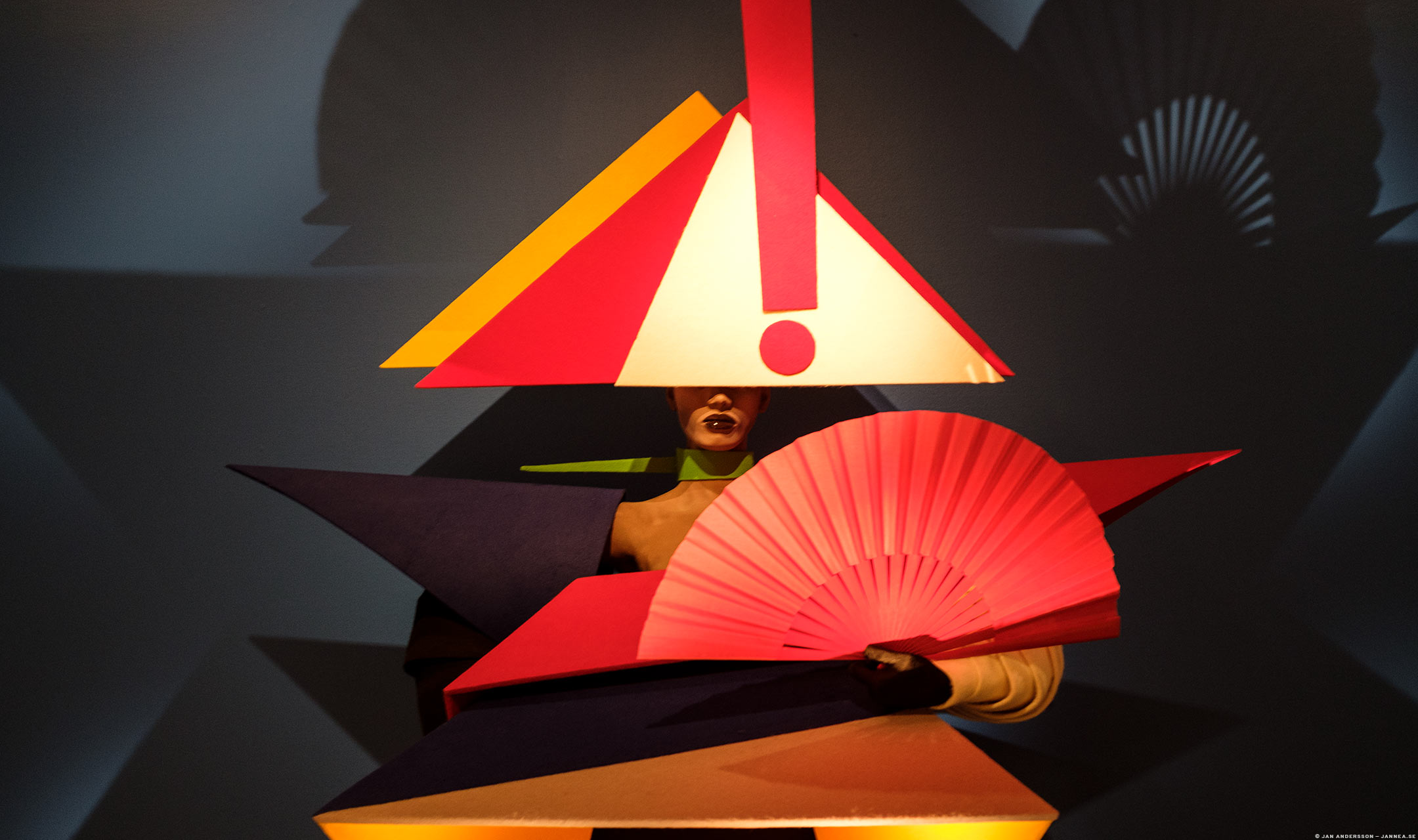 Till "The Grace Jones Show gjordes 1979 en "Maternity dress" av Jean-Paul Goude i samarbete med Antonio Lopez
Den här webbplatsen använder Akismet för att minska skräppost. Läs om hur din kommentardata behandlas.