Glad midsommar!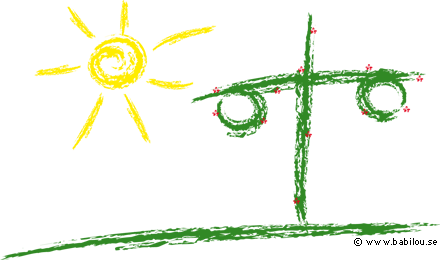 Midsommar. Senare i eftermiddag ska jag, tillsammans med ett gäng fina vänner fira in aftonen med grillad mat och en flaska vin (eller något sånt). Kanske blir det lite lekar och tjo och tjim … man vet aldrig hur kvällen ter sig. Trevligt lär det bli i alla fall … det brukar ju det.
Midsommaraftonens låt får därför bli discodängan "Into the nightlife" från Cyndi Laupers senaste album som hon släppte tidigare i våras. Nu ställer vi oss alla i en ring, ser ut som kompletta dårar och dansar som små grodor. Glad midsommar!
Läs även andra bloggares åsikter om midsommar, midsommarafton, glad midsommar, eftermiddag, fest, fira, vänner, grilla, vin, lekar, kväll, discodänga, dagens låt, Cyndi Lauper, Into the night, ringdans, dåre, dansa, små grodorna
Den här webbplatsen använder Akismet för att minska skräppost. Läs om hur din kommentardata behandlas.